MGM Online Casino Experiences Unprecedented Disruption After Cyber Attack
Posted on: September 25, 2023, 5:28 pm. 
Last updated on:

October 17, 2023, 11:51 am

.

Alex Lefebvre
@Alex Lefebvre
Expert: Casino reviews, crypto news, slots reviews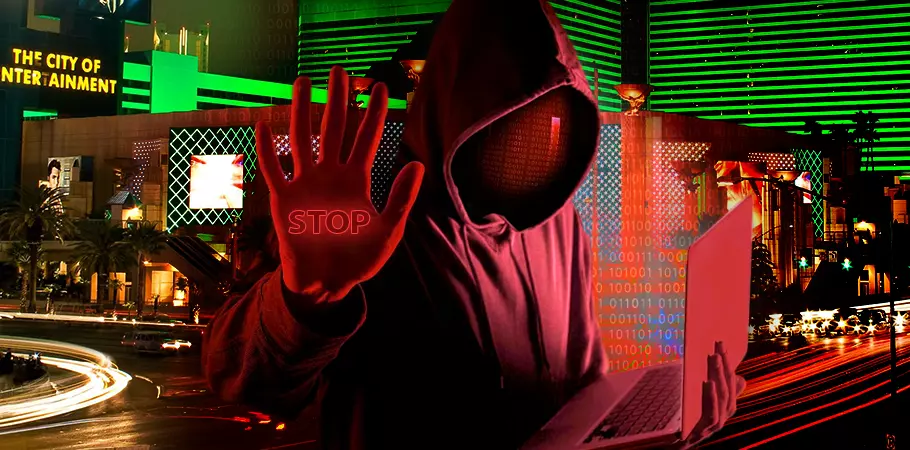 The MGM online casino has been struck by a significant cyberattack. This incident is not just a setback for their digital platform, but it's seen as a monumental disruption in the gaming industry. The attack hasn't stopped at their online services; it's also affected their physical venues. Because of this, there's growing concern about the potential dip in MGM's revenue streams.
Daily Financial Cost of MGM Cyber Attack: MGM Revenue and MGM Grand Revenue Streams Severely Affected
MGM's business has a significant online component. Especially notable is the MGM Vegas casino online. This online aspect has been a major support for their income. It contributes heavily to both the MGM revenue and MGM grand revenue streams.
However, after the major cyberattack, evidence shows MGM faces big daily losses. The problems aren't limited to just the MGM Casino online service. Their renowned resorts' online booking system and in-person casino activities are also affected.
Considering every part of MGM's business impacted, this attack is quickly becoming one of the most financially damaging in recent history. It's raising concerns about MGM's future profit and earnings and shaking its investors' confidence.
Share Losses Amid MGM Casino Online Crisis: Investor Confidence Shaken
The cyberattack greatly impacted MGM's online casino and other parts of their business. This isn't just about how they operate day-to-day. Their stock value has also fallen a lot because of it. People have always trusted MGM's stock. They have a wide range of investments, and they've always made good money, especially from the MGM Online Casino. But now, after the attack, many are worried about what might happen next. Both people who own MGM stock and those thinking of buying it are waiting. They want to see how MGM plans to keep something like this from happening again.
Recovery on the Horizon: MGM Restaurants and MGM Grand Clubs Reopen
There's still good news amidst the challenges for fans of MGM and the wider public. MGM has shared that its MGM Restaurants are back in business. This means people can again enjoy the top-notch dining MGM is famous for. That's not all. MGM's nightlife, a big part of its reputation, is returning too. The MGM Grand Clubs have started welcoming guests again. Through these actions, MGM sends a clear message: even if there are online issues, the real-world luxury, fun, and dining they offer aren't going anywhere.
The recent cyberattack on MGM was far-reaching. The cybercriminal team didn't just target their online platforms but also their physical resorts. This event clearly highlights the critical importance of robust cybersecurity in today's world. The digital era, while bringing forward advancements like the MGM Vegas Casino online, also showcases potential vulnerabilities.
Now more than ever, companies need to be vigilant against such threats. How MGM addresses this challenge can set an example for other major players in the industry. The hope is that MGM's actions will lead the way for a more secure digital landscape for all businesses.